Over 30 years ago, Prescilla Tolentino decided to uproot herself from the Philippines and come to the United States. While no small feat in and of itself, it was even more complicated than solely emigrating to the U.S. While still in the Philippines, Prescilla opened her first bakery in 1979, Gemmae Bake Shop. The name? "Something unique," she insisted, so she took her astrology sign, Gemini, and combined it with the month she was born in, May. "Gemmae."
Come a decade later, the brand was such a success-with its focus on classic Filipino baked goods like ube loaves, ensaymadas, pandesals, and mamons-that it would eventually become a chain with more than ten locations spanning across the many islands of the Philippines.
Of course, with growth comes even more ambition. With some much-needed familial support (her brother was already living in Long Beach by the early 90s), she felt that she could take Gemmae and her family beyond the islands.
"Of course I did the grunt work as a kid—butter the pans, sift the flour, crack the eggs… But in all honesty? I absolutely loved growing up in my mom's bakery. I would spend summers here and we would literally play in the flour. It was a dream I'm proud to be carrying on."
"My mother had grown her brand to 13 shops—we actually just closed the last one over in the Philippines in 2021," said her daughter Catherine, noting the last shop in the city of Bacoor in the province of Cavite. "But by the late 1980s, she felt that she could take her concept past the wall of the Philippines and came here. She was ballsy: She had everything to lose—she had closed ten shops when she moved here-and she was like, 'Screw it.' The bravest person I know is that woman."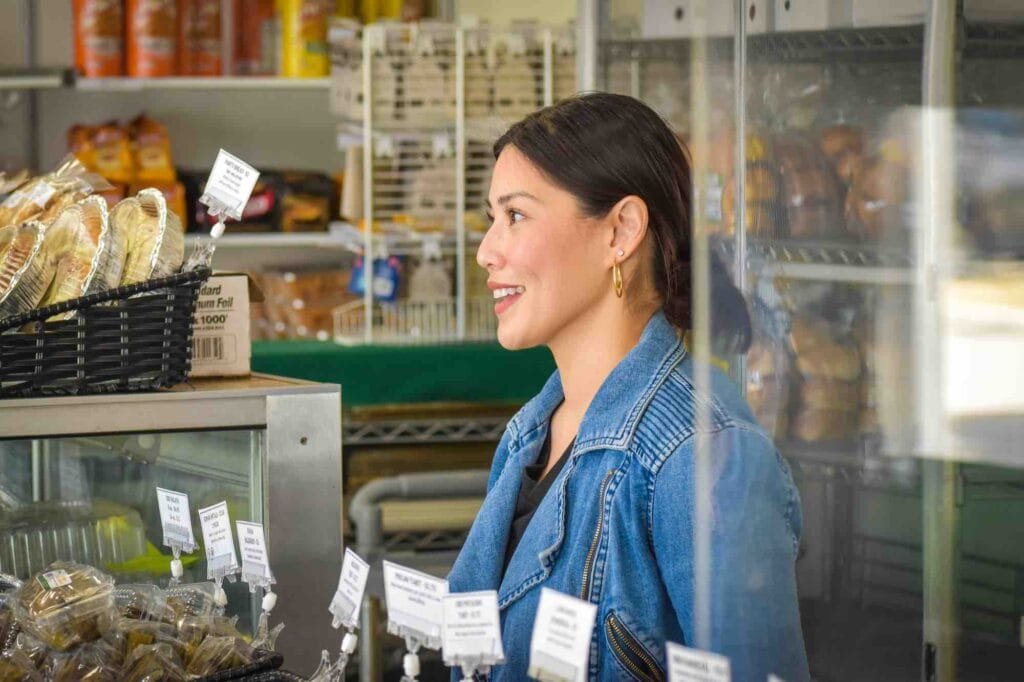 For Prescilla, Long Beach proved the right recipe when it came to coordinating her American expansion. It was still a naval city in many ways, and its proximity to the ocean reminded her of home. It was also close enough to Los Angeles to be considered metropolitan, while also being financially accessible enough to allow for some fiscal elbowroom.
"Long Beach was a fraction of what it is today, but it appealed to my mom," Catherine said. "There was security there with her brother [my uncle] already being here and the place reflecting a little bit of what she had at home."
In 1993, at the southwest corner of Willow Street and Easy Avenue in West Long Beach, Prescilla opened the first (and only) American outpost of Gemmae Bake Shop in what was then a small, but growing, Filipino and Filipino-American community.
Wafts of melted butter, baked sugar, ube in nearly every form possible, and the ever-comforting scent of a bakery permeated West Long Beach and sparked what many in the neighborhood call "Little Manila." A flood of Filipino-centric spaces and restaurants, where many Filipinos and their families would venture to Gemmae for Sunday sweets following Mass at St. Lucy's, or as time progressed-to Edna's for hot Filipino food or Tambuli Supermarket to shop for groceries.

"Our store was extremely small in the beginning," Catherine said. "It was maybe a third of what we have today."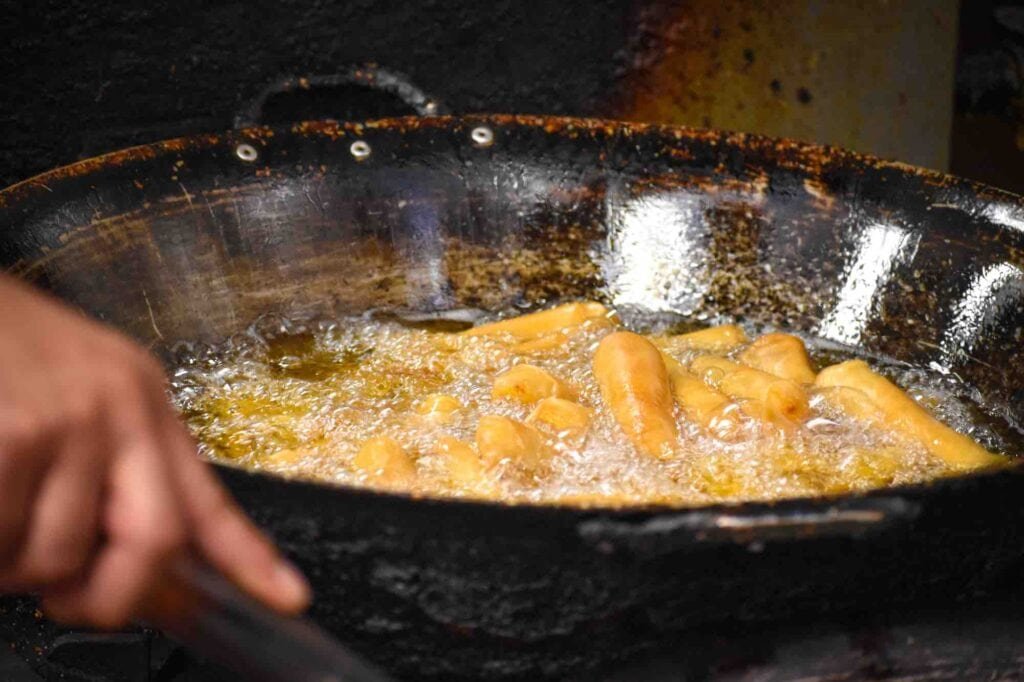 At that time, Gemmae was solely a bakery, churning out trays of tri-colored sapin-sapin-a colorful play on kakanin, which is the umbrella term for a popular Filipino snack where rice starch is bound with the sugar from coconut milk for the ultimate sweet bite. Along with this snack staple, the bakery also produced ube loaves-where buttery bread meets brightly purple swirls of the namesake root plant, and hopia baboy-where flaky puff pastries are stuffed with seasoned pork (alternatively you can opt for the "mongo" version filled with sweetened yellow beans).
The ube? Unable to find at the time, and to this day, still unable to find in the quantities adequately needed for Gemmae, where they still fly in flash-frozen ube directly from the Philippines and go through hundreds of pounds per week.
The work of Prescilla has ultimately inspired and fallen to her daughter, Catherine, who not only holds an extremely deep sense of pride in continuing the business, but feels almost obligated to do so. While the business was open to both her and her three brothers (the brothers do come to help when needed), it was solely Catherine who wanted to take the reins and continue the shop's legacy.
"My mom said when it first opened, it was pretty busy for being not just a new business but a Filipino business," Catherine said. "So with that, I have always had a vested interest in baking, And here was my chance, provided directly to me by mom. She never pushed it onto us by any means but it was always clear that the bakery was here for us, it was always there as an option."
Catherine has overseen the space's westward expansion, a seemingly familiar theme to the family's love of looking toward the future-first they traveled west to the U.S. from the Philippines, and now further west on Willow Street as they expand their shop's footprint.
Gone are its original yellow and green stripes in favor of an updated facade, adding a little more depth with arches and a simpler color palette. Gone are the beige walls and square tile floor in favor of a bright-white space filled with plants and vines, a sprawling gray wood floor, and a small market that offers pantry items in addition to their baked goods.
This expansion has provided the Tolentino family the ability to share not just Prescilla's love of baked goods, but the other part of her kitchen-the stovetop (along with some much-needed pantry items, like Filipino brand potato chips and canned sardines).
Over a decade ago, Gemmae began to offer some of Filipino cuisine's most treasured hot foods. Lumpia-the country's famed version of egg rolls, are cooked en masse in giant woks filled with popping oil, and pancit-the beloved Filipino glass noodle dish, is filled into massive trays ready for to-go orders.
And then there's the Langka sa Gata, where a vegetable stew with a base of unripened jackfruit and coconut milk is accompanied with tender pork.
Or the country's famed lechon-but for Gemmae, it's lechon kawali-where the pork is boiled and then fried to ensure it's extra crispy.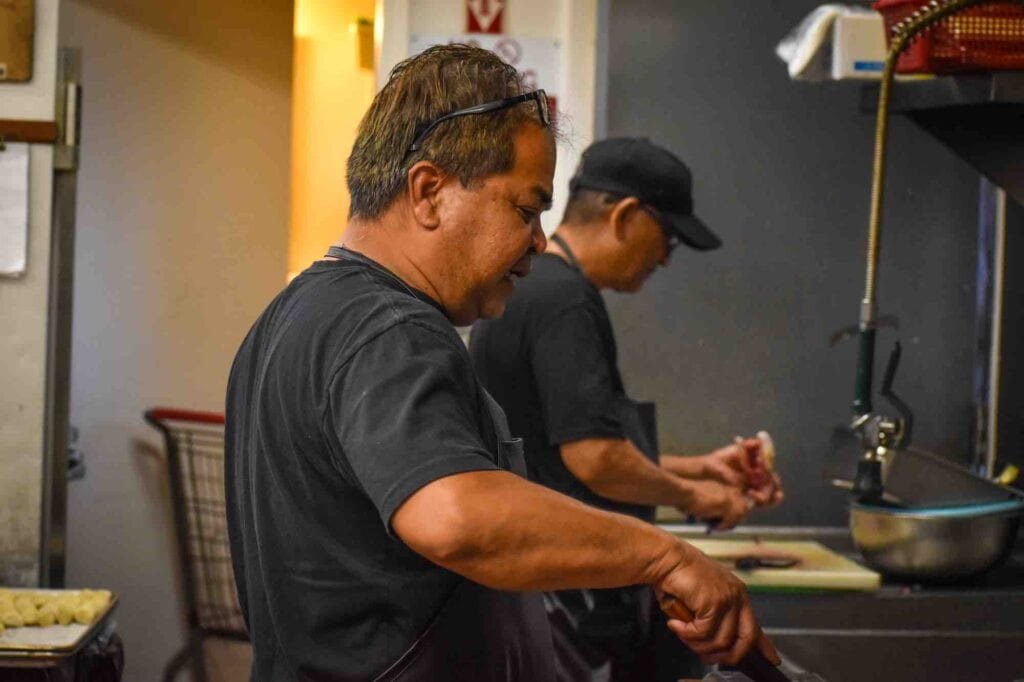 Or kare-kare, a peanut-based stew where beef tripe (and oxtails, should they be available) are simmered to a savory-meets-slightly-sweet concoction.
Or sisig, the country's also-famous dish where pork meets calamansi citrus and chiles. And Gemmae likely offers up the city's best version, where pork jowl is substituted with pork belly for an extra flavor boost from the rendered fat.
"It's really been a great addition to our core customer base," Catherine said. "We had a lot of workers from Memorial [a nearby hospital] and many of them were Filipino, so since we opened at 6:30 every morning, they would come in here and get their bread—but with the addition of hot foods, they also grab their lunch now, so it really has been a beautiful addition."
Ultimately, what Gemmae has proven is that the work of Prescilla, and now Catherine, feeds much more than the stomachs of the Filipino community-they feed the cultural and culinary soul of the city at large.
So grab an ube-macapuno ensaymada or a bowl of sisig or pandesal, take a massive bite, and relish in the fact that there is a bakery in Long Beach that can transport you thousands of miles east to the Philippines.
Gemmae Bake Shop is located at 1356 W. Willow St.